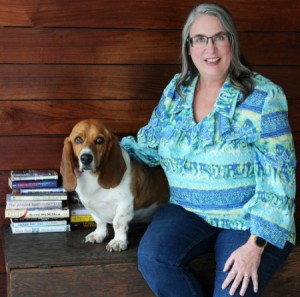 Relevant History welcomes back Anne Louise Bannon, a historical mystery author and journalist whose journalistic work has appeared in the Los Angeles Times, Wines and Vines, and in newspapers across the country. She created the Oddball Grape wine blog with her husband, Michael Holland. She also writes the romantic fiction serial White House Rhapsody, book one of which is out now. Her novels include the Freddie and Kathy mystery series, set in the 1920s, the Operation Quickline series, and Tyger, Tyger. She and her husband live in Southern California with an assortment of critters. The Last Witnesses officially launches on 28 April, with pre-orders available now. For more information about her and her books, visit her web site, subscribe to her newsletter, and follow her on Facebook, Twitter, Pinterest, and Goodreads.
*****
One of the fun things about writing a mystery set in the 1920s is that there was so much going on, including a raft of scandalous behavior within the administration of President Warren G. Harding. But while we may have heard of Teapot Dome, how many of us actually remember what it was?
Yet, in my most recent novel, The Last Witnesses, which is set in October 1925, much of this was headline news. And since some of the action is tangentially connected to the scandal, my characters do spend some time talking about it. The story still makes sense even if you don't know about Teapot Dome, but just to bring folks up to date, here it is.
Harding's administration was possibly the most corrupt of any in American history. His pick to head the Veteran's Bureau got caught selling medical supplies intended for the military to outside vendors. Harding's attorney general spent most of the '20s under investigation. And that was far from all.
However, the big one, the one everyone associates the most with Harding and the 1920s was Teapot Dome, an oil field in eastern Wyoming, almost directly north of Casper. Back in the early part of the Twentieth Century, the U.S. Navy got the bright idea that it might be a good thing to not drill on certain oil fields on federal land and keep that oil in reserve in case of an emergency. The problem was a whole bunch of oil magnates at the time were salivating all over the place to go drill on the Naval Reserves.
Even then, you couldn't just go drilling without paying the owners for the oil. So, the oil magnates would pay for leases that would allow them the mineral rights on a given land and then drill. In the case of Teapot Dome, the U.S. Government owned the land, with the Navy in control, and the Navy was not going to let it happen.
But in 1921, Warren Harding gets sworn in as president and appoints his poker buddy Albert Fall as Secretary of the Interior. Shortly after that, Fall talks the Navy into giving the Department of the Interior control over the Reserves at Teapot Dome and by spring of 1922, neighbors are noticing that drilling is going on where it's not supposed to be. The local senator, John B. Kendrick, initiates an investigation, and over the course of several years, it comes out that oilmen Harry Sinclair and Edward Doheny had bribed Fall with massive amounts of money, including a $100,000 "loan" from Doheny, well over $1 million in today's dollars.
Fall might have gotten away with his little scheme—after all, he did have the legal right to lease the land to Doheny and Sinclair, even if he wasn't supposed to. What did him in was that folks noticed he was living more than a little above his pay grade. He was eventually convicted of taking bribes, but Doheny got off pretty much scot-free and Sinclair served six months for jury tampering.
Harding had the good luck to die in August, 1923, just as this was all starting to go public, and may not have known what Fall was up to, or some of the other nefarious goings on in his administration. Some of those ended up in the book. Like I noted, it's one of the reasons I find the 1920s such a fun one for murder mysteries.
*****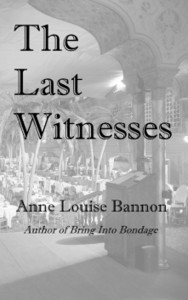 A big thanks to Anne Louise Bannon. She'll give away a paperback or ebook copy (winner's choice) of The Last Witnesses to someone who contributes a comment on my blog this week. I'll choose the winner from among those who comment by Friday at 6 p.m. ET. Delivery for the paperback is available after 28 April and in the U.S. only.
**********
Did you like what you read? Learn about downloads, discounts, and special offers from Relevant History authors and Suzanne Adair. Subscribe to Suzanne's free newsletter.