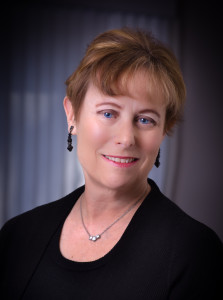 Relevant History welcomes Libby Fischer Hellman, who left a career in broadcast news in Washington, DC and moved to Chicago thirty-five years ago, where she, naturally, began to write gritty crime fiction. Fifteen novels and twenty-five short stories later, she claims they'll take her out of the Windy City feet first. She has been nominated for many awards in the mystery and crime writing community and has even won a few, including the Anthony, Foreword Magazine's Book of the Year, the Agatha, the Shamus, the Daphne. She has won the Ippy and the Readers Choice Award multiple times. For more information about her and her books, visit her web site, view her book trailer, and follow her on Facebook, Twitter, and Google+.
*****
My trilogy of WW2 stories, War, Spies, and Bobby Sox, is set during the war. It includes two novellas and a short story, all set in Chicago and the surrounding area. Because my knowledge of battles and military strategy is quite limited, all three stories examine the effects of wartime on the people who stayed home while their loved ones went abroad to fight. Here's a look at the motivations that drove me to write the stories.
The contemporary appeal of WW2
People frequently ask, why World War Two? I've always been an avid reader of fiction set in the period, mostly because it's one of those rare times where the line between good and evil was crystal clear and unambiguous. That doesn't often happen, especially now.
WW2 was a time where some people turned out heroic and others were cowards, a time rich in potential conflict and ripe for character development. At first I was intimidated at the thought of writing about it, because so much had already been written about it, and so beautifully. What could I bring to the party? But when a friend encouraged me to give it a go, I decided to choose just a small part of the vast canvas. The three stories that fell out make up War, Spies and Bobby Sox.
I wasn't certain today's readers were still interested in the period. But I was wrong. It still fascinates people. In today's landscape of widespread government surveillance, 24-hour news, drone strikes, post-truth, expert-hating, and Trump, a clear-cut hero is rare. Our leaders have been known to lie to us, and we've lost faith in our institutions. We've entered what I call "The Age of Gray." So the idea that there was once something worth believing in, something that united us despite our circumstances, has a powerful appeal.
Research, research and more research
Research is my favorite part of the writing process. I could read and take notes all day. I had already taken a long, hard look at espionage techniques and strategy. I'd visited Bletchley Park in the UK and DC's Spy Museum. And, while I knew nothing about physics or atoms, I knew I wanted to write about the early years of the Manhattan Project (before it was called that) at the University of Chicago. That meant even more studying just so I could claim a rudimentary understanding of the nuclear fission process. The result was The Incidental Spy, the first novella in the collection. By the way, I'd also visited and had lunch in Berlin's Tiergarten (their version of Central Park). I recall thinking that if I ever wrote anything set in Berlin, I'd have to set a scene in the park. Guess where the first scene of An Incidental Spy is set?
I'd originally planned to write a companion piece about the women who worked at Bletchley, but someone in my exercise class (See, there are reasons to work out) mentioned an ex-prison camp German POWs less than two miles away.
German POWs? Here in Chicago?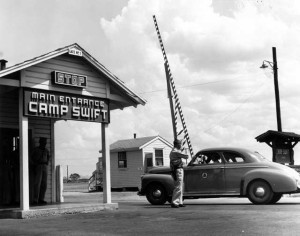 It didn't take long to discover there were almost half a million German POWs in the US, held in more or less every state between 1943-1945. They worked on farms and in factories. It wasn't a secret, but the US Army, which managed them, didn't advertise the fact either. Consequently, a lot of the details and stories about their time here have melted away. But I was hooked, so the companion novella about two German POWs and their "love" triangle with a farm girl was born.
Discovering 1930s Lawndale
The third story is about an actress in the Yiddish theater in Chicago's Lawndale, a thriving Jewish community in the '30s, and how she came to spy on the German-American Bund. This story is set in 1938, before the war officially began, but war fever was high, and at the time Fritz Kuhn, who was eventually deported, was the head of the fascist Nazi-inspired Bund. Incidents of anti-Semitic bullying, fist fights, and worse were on the rise. It was a dangerous time.
My research for that originated with my son, who was preparing for his Bar Mitzvah. Someone had given him an amazing book called "The Jews of Chicago." Idly flipping through it, I found a 1930s photo of immigrant butchers in Lawndale, standing behind the meat counter in a deli. I'm still not sure why it stopped me. It could have been the lighting, their blood-spattered aprons, the expression in their eyes—a mixture of pride, hope, and fatigue. But I instantly knew I had to write about people like them. So I toured Lawndale, interviewed people who had lived there at the time, and "The Day Miriam Hirsch Disappeared" was the result.
A growing trend
I'm not alone in my fascination with those dark times. All The Light You Cannot See, Sarah's Key, Nightingale, Jody Picoult's The Storyteller, Unbroken by Laura Hillebrand, The Women in the Castle, and more, have all come out recently. In fact, there's a new sub-genre of literature developing around WW2. I'm thrilled to be part of it.
*****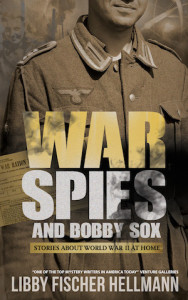 A big thanks to Libby Hellman. She'll give away an ebook copy (winner's choice of format) of War, Spies, and Bobby Sox to two people who contribute a comment on my blog this week. I'll choose the winners from among those who comment by Friday at 6 p.m. ET.
**********
Did you like what you read? Learn about downloads, discounts, and special offers from Relevant History authors and Suzanne Adair. Subscribe to Suzanne's free newsletter.