No question about it—the 2017 Atlantic hurricane season has been a tough one. Across the Caribbean, Antilles, and southern United States, major hurricanes Harvey, Irma, and Maria were responsible for the deaths of hundreds of people, with thousands left homeless and billions of dollars in property damage done.
One haunting tale of devastation comes from the island of Barbuda, which received a direct hit from Category 5 Hurricane Irma on 6 September. The island's entire technological infrastructure was demolished by the combination of storm surge and sustained winds of 185 mph, rendering it uninhabitable. Occupants were evacuated to neighboring Antigua, also damaged in the storm, although not as heavily.
Many people wonder how so much death and destruction can occur when we're able to see these hurricanes coming every time and prepare. What's the historical perspective on hurricanes? What sort of impact did a Category 5 storm have before satellite imagery, before radar, before electricity, telegraph, or steam power?
By 1780 during the American Revolution, the war's focus had shifted to the South—Virginia, the Carolinas, Georgia, Florida, and Alabama—while the ferocity of fighting showed no sign of abating. However the death and destruction caused by warring humans in that conflict was trivial in comparison to what was generated by three major hurricanes that plowed through the Caribbean and the Antilles in October 1780. Yeah, the 1780 Atlantic hurricane season was a tough one, too.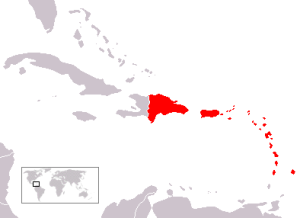 In particular, the storm with the easternmost track of those three, later called "the Great Hurricane of 1780," was a Category 5 monster with estimated wind gusts exceeding 200 mph and a storm surge at least twenty feet in height. It likely originated west of the Cape Verde Islands, as do many powerful Atlantic hurricanes. On 10 October, it demolished the island of Barbados—which, from witness accounts, received the storm's eye wall but not the eye. Within a week, it had gone on to devastate the islands of St. Vincent, St. Lucia, Martinique, St. Eustatius, Puerto Rico, and San Domingo—all crucial ports on the colonial chessboard. (Bermuda received a glancing blow that wrecked ships.)
On every island in the hurricane's path, thousands of people died. Trees were yanked out by their roots or stripped of leaves, branches, and bark. (Tornadoes spawned in and around the eye wall of hurricanes have the capacity to strip bark from trees.) Thick-walled stone buildings and forts were ripped from their foundations and swept out to sea. Wind and water carried cannons hundreds of feet. Dozens of ships from the British and French fleets were caught in the hurricane and damaged or sunk, with heavy casualties.
By the time the Great Hurricane of 1780 spun off into the Atlantic and dissipated, approximately 18 October, it had killed more than 22,000 people. Some historians believe that the death toll was closer to 30,000. This storm is the deadliest Atlantic hurricane on record. In one week during the American Revolution, it killed more people than warfare killed in a year.
That's quite a display of power from Nature. In the 21st century, if we expect to lower the death toll and property damage from these storms even further, we'll have to be a great deal more prepared than we already are.
Suggested reads:
https://en.wikipedia.org/wiki/Great_Hurricane_of_1780
http://www.islandnet.com/~see/weather/almanac/arc2010/alm10aug.htm
http://www.history.com/news/the-deadliest-atlantic-hurricane-235-years-ago
**********
Did you like what you read? Learn about downloads, discounts, and special offers from Relevant History authors and Suzanne Adair. Subscribe to Suzanne's free newsletter.