About Suzanne Adair
I write page-turner crime fiction novels set during the American Revolution.
Why the American Revolution? Well, I hated history the way it was taught in high school: gutted of all the cool stuff, reduced to facts and dates so you remember it the wrong way. Come on, admit it, when you think of the American Revolution, you imagine bewigged, boring men who spout unintelligible political philosophy—right?
And who wants to slog though that?
When you read fiction, you want to be immersed in another world. You want to escape.
I'm on a mission to make the American Revolution accessible and fun for you. I give you realistic, relatable characters, tightly plotted drama, and thrilling history. You'll feel like you're there. Even better, you'll never miss the 21st century.
Prepare to be transported into a past where heroes are ordinary people. Like you and me.
What do readers like you say about my books?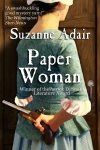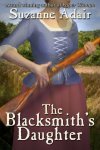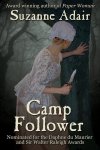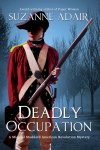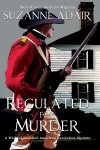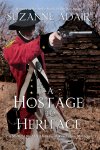 "A swashbuckling good mystery yarn!" — The Wilmington Star-News (Paper Woman)
"Adair holds the reader enthralled with constant action, spine-tingling suspense, and superb characterization." — Midwest Book Review (The Blacksmith's Daughter)
"Full of details, a unique historical perspective, an elaborate plot, and outstandingly strong characters, Camp Follower is a historical mystery with something to please everyone." — No Name Café (Camp Follower)
"A time machine to another time and place by masterful storyteller Suzanne Adair." — Midwest Book Review (Deadly Occupation)
"With a few deft strokes, [Adair] re-creates a time when the world was lit by a few candles and traveling from Wilmington to Hillsborough took five grueling days on horseback." — The Wilmington Star-News (Regulated for Murder)
"Wonderfully complex characters and a fascinating story line are coupled with terrific writing." — Great Historicals (A Hostage to Heritage)
My books have earned a bunch of accolades.
Paper Woman won the Patrick D. Smith Literature Award. (My first book got an award!)
Camp Follower was nominated for the Daphne du Maurier Award and the Sir Walter Raleigh Award.
Suspense Magazine put Regulated for Murder on its "Best of 2011" list.
A Hostage to Heritage won the Indie Book of the Day Award.
A semi-short personal history.
(The Media bio is here.)
I was in second grade when the eye of Hurricane Cleo passed over my home in south Florida. While I (wide-eyed) waited out the spawned tornadoes with my family, Mother Nature Gone Crazy launched my writing career and shaped my literary predilection toward tales of high adventure and suspense.
After an experience like that, what didn't inspire my muse? I wrote fiction constantly. Throughout high school, I scribbled icky juvenilia that was loaded down with angst while I thought of myself as visionary. Even my senior year, when I got braces removed and swapped glasses for contact lenses, I was a writing geek.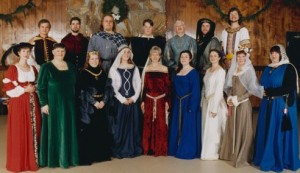 I traveled in the Caribbean, Central America, Europe, and Asia. Earned a Bachelor's degree in Microbiology and worked in science laboratories. Learned ballet, ballroom, and contra dance, piano and guitar and a capella singing; dabbled in wine appreciation and French cooking; took classes in Impressionist art and Romantic-period composers. Lived in England half a year.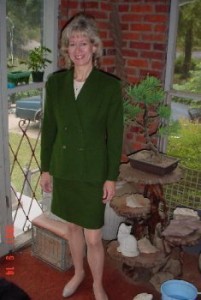 I continued to write fiction all through it. In the early 2000s, I graduated magna cum laude with an MBA in Marketing and set up my own consulting business. People looking at me never dreamed that I was secretly a science and history geek.
By the time my second child was born, I'd completed six novel-length manuscripts of science fiction and historical fiction. Three manuscripts of paranormal suspense followed. But the siren of American history kept calling to me, especially the Revolution. Maybe because people seldom get Florida's history right, especially the history prior to the 19th century. But surely because I knew propaganda when I smelled it, and high school history had been full of propaganda about the American Revolution.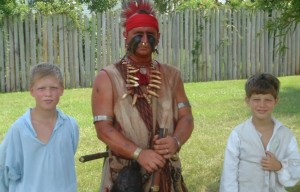 While I was writing the first draft of Paper Woman, I realized how difficult it was to get inside the heads of 18th-century characters. So I leaped into the world of Revolutionary War reenacting and brought my kids into the 18th century with me. They grew up hanging out with redcoats, camp followers, and Indians on the weekends, singing bawdy ditties like "The Lusty Young Smith," and loving history. And my tenth completed manuscript, Paper Woman, became my first book to find a publisher.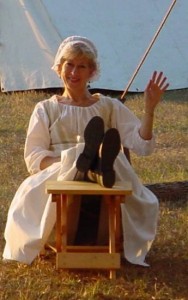 The tales keep coming.
.
Do you want access to book giveaways, discounts, and special offers from historical fiction authors and Suzanne Adair? Subscribe to Suzanne's free quarterly newsletter today.