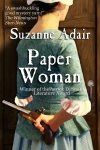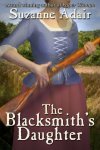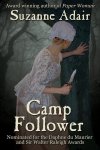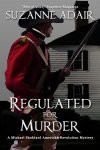 Wel­come to the offi­cial site for Suzanne Adair, award-winning author of his­tor­i­cal crime fic­tion. Here's where you'll find infor­ma­tion about Suzanne's nov­els, his­tor­i­cal links, and a research library. You can also read her blog and down­load free­bies. Fol­low Suzanne on
Face­book
,
Twit­ter
, and
Goodreads
. Inter­ested in book releases, dis­counts, and spe­cial offers?
Sub­scribe
to Suzanne Adair News, a quar­terly e-newsletter.
Deadly Occu­pa­tion
, book #1 of the Michael Stod­dard Amer­i­can Rev­o­lu­tion Mys­ter­ies series, was recently released in paper­back and mul­ti­ple ebook for­mats. Check the
Cal­en­dar
for Suzanne's speak­ing and blog­ging tour asso­ci­ated with this book release, and learn about the
his­tor­i­cal back­ground
behind the Michael Stod­dard books.